CP Rail tears up Pine Street Community Garden
Today February 24th, 2015, CP has destroyed the Pine Street Community Garden located along West 6th Avenue between Burrard, Pine and Fir streets.
This garden is located just two blocks away from Maple Community Garden.
CP has the right of way along the Arbutus Corridor, and is removing these encroachments as part of their plan to reactivate the railway for storage and training (even though it was also announced that they are not planning to use this section of the track at this time).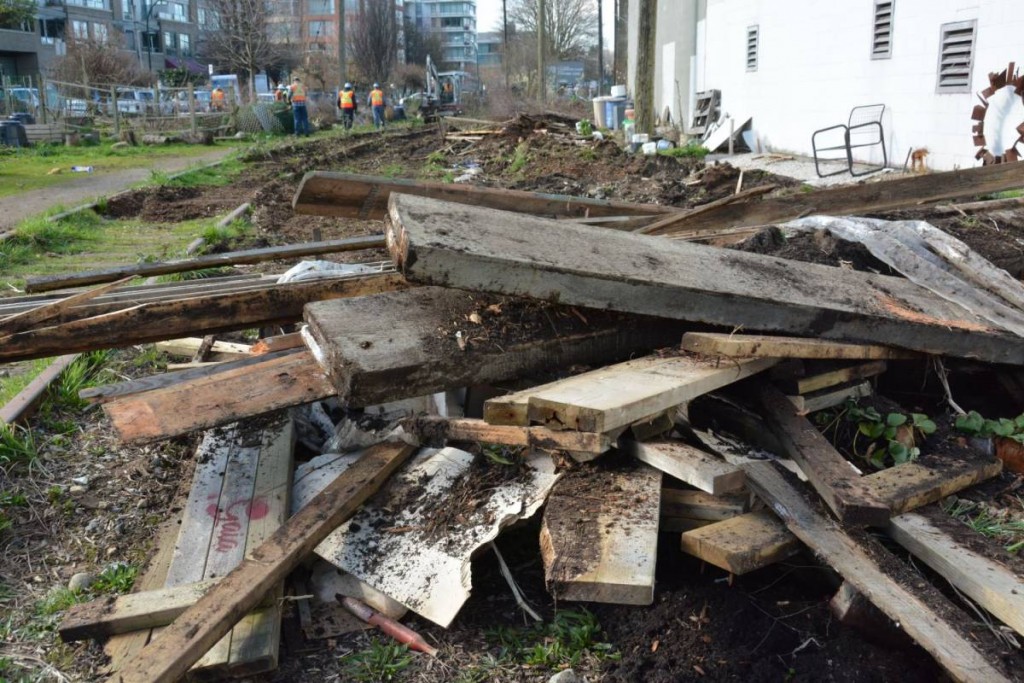 Source: https://www.straight.com/blogra/397311/cp-rail-tears-pine-street-community-garden-vancouver-photos